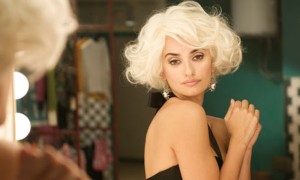 I don't know where February went, but it seems to have taken the shitty weather with it when it left. It's March and quite wonderful out, which can only mean that I've been doing some outdoor running this week (gotta think about that beach bod, ya know?). It also means that we can sense the impending arrival of true spring (as opposed to right now, just thinking about spring). It also means that we've got just under a month until Mission Creek kicks off on March 29 with Pocahaunted at Gabe's (formerly the Picador [formerly Gabe's]). If you've been reading the blog and haven't checked it out yet, then we haven't been doing our job. Check out the schedule here and remember that festival passes are now on sale here.
Thursday
Heligoats, the Vagabonds, Sarazin Blake / Java House / 8pm / FREE
Heligoats is a ten-year running solo project of Chris Otepka, formerly of the band Troubled Hubble. They rock the Java House tonight for free with acoustic jams reminiscent of Mountain Goats (more goats!) or John Vanderslice. The band was recently featured on All Songs Considered.
Friday
Les Dames du Burlesque / Blue Moose / 9pm / $6
A big up for the debut of what is, as far as I can tell, Iowa City's first burlesque troupe. They'll be playing Mission Creek too, but make sure you check them out here first.
Saturday
Broken Embraces / Bijou / 7pm / $5
The newest film from Spanish director Pedro Almodovar comes to the Bijou. His first since Volver, Broken Embraces "follows a writer, Mateo Blanco, who, after getting blinded in a car accident, adopts his literary pseudonym of Harry Caine and leaves his past life behind. When he is forced to tend to his ill teenage neighbor, Diego, while his mother is away, Harry reveals to him intimate details of his past, specifically his tragic romance with Lena (Penelope Cruz)." (from the Bijou website).