Archive for April 2010
You are browsing the archives of 2010 April.
Late edition! But there's still plenty of time to check out awesome shows. Go forth and party! Thursday polarOPPOSITEbear, Living Ghost, Nerv / White Lightning / whenever / Donations Don't know much about the other bands, but a chance to catch Dan Davis as the one-man wrecking crew Living Ghost is not one to be […]
The 3rd installment of Daytrotter's excellent Barnstormer tour comes by West Liberty tomorrow night with a strong line-up of current indie pop faves. The Delta Spirit and Ra Ra Riot headline the show, but there's some other really good stuff in the rest of the line-up too. Get a taste of new voice Nathaniel Rateliff, […]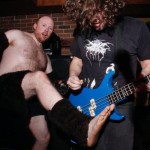 Below is a podcast of the worst interview I (or possibly anyone else) has ever conducted. On Monday, my co-host, Ben, and I never stood a chance. Once The Tanks walked into the KRUI studios, it was already doomed. We tried discussing the band's new album (we played a few un-mastered tracks on air), their […]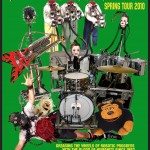 When people say that JBOT (Jay Vance) of Captured! By Robots has a screw loose, they mean it literally. Yeah, the man is crazy — he's been taken over by instrument-equipped robots and forced to tour with their human-hating band for 13 years. Last night JBOT, the droids, nameless apes and decapitated horn section played […]
Early lineup details have leaked for the annual Des Moines Independence Day romp known as 80-35. In it's third year, this two-day outdoor celebration of music, nice weather, and the increasingly rad geography of downtown Des Moines promises to fill your days with a variety of indie, jam, and hip-hop. The first announcement includes indie […]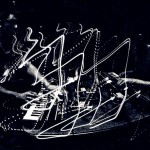 On Monday night Ben and I sat down with prolific new-comers Cocoon in the KRUIstudios for another bout of discussion and live performance on Corn-Fed Music. The duo comprised of local concert fixture Ian MacMillian and Zach "Avery" Dowling (a/k/a Goldwater Marmalaid), has already put out a split, an ep, and contributed a new track […]
Iowa City is a tough musical terrain. With a good portion of the young talent in the city only trolling our bars and venues because they're also students at the University of Iowa, it becomes difficult to forge an attachment when artists, members and even full bands graduate and move on to "greener" pastures. But […]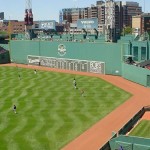 You recovered from last weekend? Yeah, me neither. Over here I think we're all a little exhausted still, and maybe feeling a little relief that the main event is over and done with. I don't blame anyone for laying kinda low this week. But a new weekend is upon us already, and the scene in […]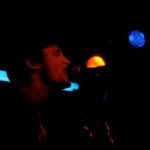 To see more pictures from the Mission Creek 2010 Festival, click here.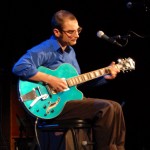 To see more photos from Wednesday, click here.