Archive for June 2011
You are browsing the archives of 2011 June.
As I looked through my email just a second ago, please do not try to get in contact with me on MySpace. I don't use it anymore. Find me on Facebook or dial me up on twitter @acethinks where you can read my brilliant insights on Pretty Little Liars and other random things.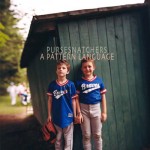 Pursesnatchers is a four piece band hailing from Brooklyn, NY like so many other bands now. After I sorting through my initial thoughts about their debut album A Pattern Language and the fact that Annie Hart from Au Revoir Simone sings on it, I still don't really know what I think about it at all. […]
I'm still going to be posting here on the website, but my daytime hours in which I normally posted are going to be occupied by the magic that is the Women's World Cup. That's right. Ladies. Playing Soccer. In Germany. Don't run to your televisions yet; the games are over for the day. They'll be […]
Last night was a crazy night of show programming here in Iowa City. There were two major acts taking stage at different venues. One was Del the Funkee Homosapien. I'm going to have a write-up about that too, but I'm writing that for Little Village. If you want to read that one, you'll have to […]
I just did a show of new material on my regular radio show, and when looking at the actual date, realized that it's the middle of the year, making a recap of sorts appropriate. These are just some albums that I've been into over the past six months. They might offer something new to listen […]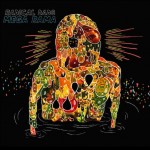 I'm going to avoid making some random introduction and get right into the review of this album. The first thing that I want to note is that this band's name is a lie, but only in part. Only drummer/singer Robbie Guertin and guitarist Chris Diken, i.e. two-thirds of the band, are actually male and therefore […]
My weekend was pretty solid. I saw The Lonelyhearts out in the Ped Mall with Roommate. I'd seen neither band before, and both impressed immensely. I'll make a note to check out both whenever they play again. More importantly in my mind, I got to watch something that I've wanted to see since the beginning […]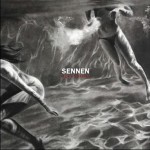 Sennen's Age of Denial is an album that has been out in the UK for over a year now. To gain a greater audience, the album is being re-released in the United States. This is an opportune time as the dream/shoegaze movement is gaining rapid strength on these shores. Bands like The Sleepover Disaster, Crystal […]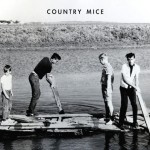 Ever since my days as a music director at WOBC in Oberlin, OH (one of the best college stations in the country without question), I actively do not read press materials when reviewing a CD/LP/Cassette/Mini Disc/Mini CD/Whatever stupid format an artist has sent their album in. The reason for this is that the press materials […]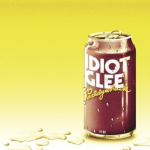 One of the stupidest terms to come out of the 2010/blog music scene was the term Chillwave. As you can reasonably ascertain from the name, it was a genre of bands that came out around the same time that shared a passion for chilling out. Even if the title doesn't sound particularly familiar to you, […]