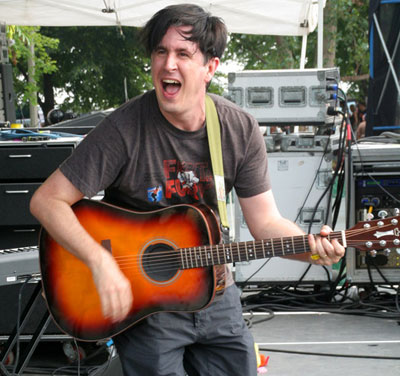 It's darn cold outside so we've been inside putting together Mission Creek Festival 2009. There is still A LOT of work to do but we thought we'd share some of our early confirmed musical acts:
GZA/GENIUS (of WU-TANG CLAN) performing LIQUID SWORDS
THE MOUNTAIN GOATS
JOHN VANDERSLICE
FRUIT BATS
BOWERBIRDS
THE TALLEST MAN ON EARTH
HEADLIGHTS
SIMON JOYNER
GOLDEN BIRDS
ROOMMATE
EL PASO HOT BUTTON
PIETA BROWN
CALEB ENGSTROM
THE WESTERN FRONT
ESCAPE THE FLOODWATER JUG BAND
FULTON LIGHTS
THE BROWN NOTE
BIRTH RITES
MANNIX!
But wait, this just ain't a music festival. We like to get our literarture-on as well. The literary line-up, so far, is just as blazing as the musical stuff. On deck for readings we have highly-acclaimed fiction writers EDMUND WHITE and CHARLIE D'AMBROSIO plus mind-numbing poets STEVE KUUSISTO and MARK LEIDNER and literary magazine representatives from FORKLIFT: OHIO. Also: the curators of the most killer reading series in town, ANTHOLOGY, will host several events.
What about film? Ah yes, there will be a screening of Benjamin Franzen and Kembrew McLeod's documentary on sampling and copyright in music, Copyright Criminals.
The festival dates are: APRIL 1 - 4, 2009 and limited edition, all-access festival passes will be available soon at a cost of $50. Individual tickets for shows are also available!
MORE INFO SOON!