Integral throughout the six years of the festival, writers, small presses, and literary journals from across the country will, in 2011, continue the growing presence of the literary arts participating in the festival. The lineup includes a special edition of the radio show 
Sound Opinions
, a reading presented by the esteemed literary journal 
Granta
, a performance by writer/filmmaker John Waters, and the first annual Mission Creek Festival Literary Crawl which will feature several writers reading all across downtown Iowa City!


Reading: Deb Olin Unferth and Katie Crouch

7PM Event, Free
Deb Olin Unferth and Katie Crouch are two young female writers shaping a scene they've only recently become a part of, with a combined five books since 2007. Deb Olin Unferth is a short story writer, novelist, and memoirist. She is the author of the collection of stories Minor Robberies, the novel Vacation, both published by McSweeney's, and the memoir, Revolution: The Year I Fell in Love and Went to Join the War. Her work has appeared in Harpers, McSweeney's, The Believer, Esquire, and other magazines. Unferth also teaches at Wesleyan University. Katie Crouch is the author of the New York Times bestselling novel Girls in Trucks and the novel Men and Dogs. Her writing has also appeared in The New York Observer, Tin House, Glamour, and McSweeney's. And in the end, these two friends kick off a furious week of literary programming for the festival. Come see it all begin.
---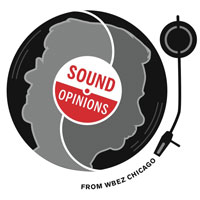 Sound Opinions

5PM Doors/6PM Event, Free
Sponsored by Iowa City Public Library, University of Iowa School of Journalism,
Department of Communication Studies
The Future of Music: Playing live in a digital age.
Jim DeRogatis and Greg Kot, hosts of the nationally syndicated rock 'n' roll talk show "Sound Opinions," discuss the impact of the new music world -- a wild, wild West of chaos and possibility -- on fans and bands alike. Fans aren't just consumers anymore, but tastemakers, music distributors and even collaborators with artists. How does this impact artists' careers? Will anyone get paid for making music anymore? How does this up the ante for concerts and festivals? Is touring and playing out 200 times a year the future of music? Is there enough passion for live music to sustain thousands of music careers? Are festivals a growth industry or are there already too many fighting over the same bands and leaving everyone else out in the cold?
---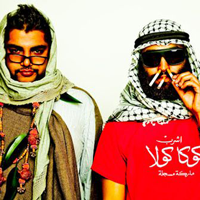 Mission Creek Happy Hour feat. Benjamin Hale & Das Racist

5PM, FREE
Mission Creek Happy Hour will feature a reading by Benjamin Hale (
The Evolution of Bruno
) and members of the Brooklyn rap group Das Racist, who will be performing that evening as part of the festival, as well. Located in one of the area's finest restaurants, Motley Cow will be serving up food and drink specials for the event.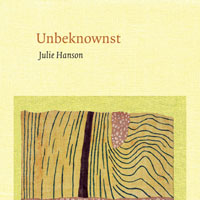 Iowa Press Poetry Award Reading: Julie Hanson

7PM, Free
Julie Hanson will read from her poetry collection 
Unbeknownst
 upstairs at Prairie Lights.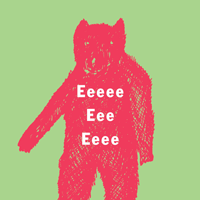 Emerging Writers Reading: Tao Lin, Lindsay Hunter, Ted Thompson

6PM, Free
Three young literary talents will read at Prairie Lights: Tao Lin, Lindsay Hunter, and Ted Thompson. New Yorker Tao Lin is one of the most progressive and controversial figures in contemporary American Literature. He has published one collection of poems on Action Press, and five works of fiction, all through Melville House Publishing. Chicago writer, and co-founder of the Quickies Reading Series, Lindsay Hunter has turned heads with her debut novel Daddy's, a novel Prairie Lights' own Paul Ingram has said "If Help is the alpha of Southern Lit, Daddy's is the Omega." Also, Writers' Workshop graduate Ted Thompson will read from a novel due out on Reagan Arthur Books in early 2012.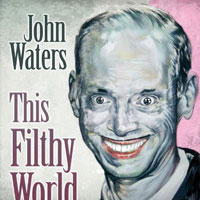 John Waters performing This Filthy World

7PM, $25
Acclaimed filmmaker and writer John Waters will perform his one-man show 
This Filthy World
.
---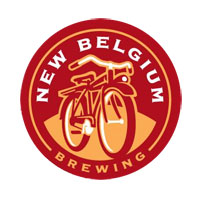 New Belgium Brewery & Mission Creek Present: 2nd Annual Small Press and Literary Journal Book Fair

1PM, Free –PLUS FREE BEER from New Belgium!
A host of presses and journals will gather to present their newest issues and back catalogs. The list includes: Granta Magazine, The Iowa Review, Rescue Press, Make Magazine, featherproof, Hell Yes Press, Flim Forum, Defunct, UI Press, Wag's Revue, Canarium, Blue//Green Press, and more to come... New Belgium's Iowa Ranger will be there to serve you fabulous beers from the New Belgium tap.
PRESSES AND JOURNALS: Granta Magazine, MAKE Magazine, Rescue Press, Wag's Revue, Hell Yes Press, Defunct, Canarium, Flim Forum, featherproof, Iowa Young Writers Project, Iowa Review, UNESCO City of Literature, Black Ocean Press, PANK Magazine, the UI Center For the Book, Further Adventure Press, Human 500, Lightful Press, The Catenary Press, and Blue//Green.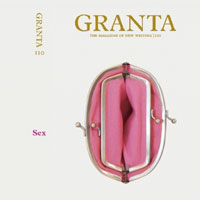 Granta Magazine Presents: A Reading with Sam Lipsyte, Nami Mun,
Ben Percy, Dora Malech

3PM, Free
A special reading presented by UK's 
Granta Magazine
 and featuring writers Sam Lipsyte, Benjamin Percy, and Dora Malech. 
Granta's 
editor John Freeman will host this reading. Fresh off the popularity of their recent issues on Pakistani literature and the top young Spanish language writers, 
Granta 
is the hottest literary journal around. For further literary digestion, Sam Lipsyte will read from stories that American author Jonathan Ames has said "come at you like a fist, they knock you around, they make you wince, they make you look away, and then they make you look back." Ben Percy has been published everywhere and in every form – his short stories, nonfiction, and radio pieces can be found in everything from the 
Paris Review
 to 
The Wall Street Journal
 to 
NPR
, and that's nothing to say of the success of his last novel, 
The Wilding
, out on Graywolf Press. Hardly any other poet around grabs audiences as quickly and deftly as Dora Malech – if you didn't know about her before, now you know.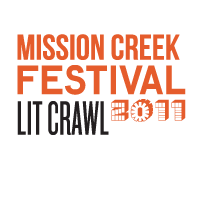 Mission Creek 1st Annual Lit Crawl! Presented by Make Magazine, Monsters of Poetry, Defunct Magazine, Quickies, and Rescue Press

5 - 5:45PM – Prairie Lights, Dublin Underground, Nemesis Tattoo

6 - 6:45PM – RSVP, Home Ec, T'Spoons

7 - 7:45PM – Georges, The Foxhead
The Mission Creek Lit Crawl will showcase the talents of literary entities and writers from across the Midwest and the Northeast, at a number of venues and business across campus and downtown Iowa City. One crawl, three rounds, six locations, and more than 25 writers will appear.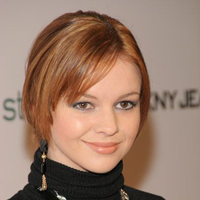 Reading/Performance featuring Amber Tamblyn, Mindy Nettifee, & Idris Goodwin

8PM, Free
Mission Creek is proud to announce, and welcome actress and poet Amber Tamblyn to town. While Amber's recent successes include films such as 
127 Hours
 and the television series 
House
, Tamblyn has also published four books of poetry - the reading for her latest collection, 
Bang Ditto
, packed the house at Prairie Lights – and she frequently performs on stage as part of "
The Drums Inside Your Chest
." Joining her onstage will be her long-time friend and poet-performer-stalwart 
Mindy Nettifee
 (
Rise of the Trust Fall
), and local writer-performer Idris Goodwin. This event, like all others on the literary lineup, is entirely free to attend.