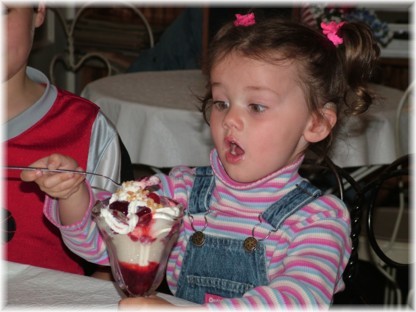 OK, so last week was Super Sunday in the traditionally American-sanctioned way of football, beer, and nachos. But for you, Iowa City music lover, today is the Sunday by which all other Sundays will be judged.  It's the Sunday of Sundays.  Sunday Bloody Sunday.  Sunday Sunday Sunday! You get the picture. Hopefully Monday isn't too heavy on classes/work for you, because tonight is a night when you need to put some scratch in your pocket and bounce around from show to show.  It's a skill that might come in handy in two months or so.  Here's a list of the when and where for tonight's Sunday services.  And speaking of Sunday services, fuel up in between rock shows by by checking out whiskey Sunday at the Deadwood.  You'll thank me for it.
Picador
Tilly and the Wall w. Porno Galactica, Datagun / 7pm / $12 / ALL AGES
It's been several years and three records since Tilly & the Wall emerged from the ashes of proto-Omaha scene band Park Ave., and ever since Tilly has been carving a name for themselves as one of the best live dance-pop indie bands around.  While their records are sometime met with mixed reviews, their newest is perhaps their best yet, but none of that matters once the tap dancing starts.  If you missed them at previous shows (including a Mission Creek Festival), then come out and see them tonight. Our good pals and future dance superstars Porno Galactica will be there, along with Datagun. (And, In case you missed it, you can still grab a FREE mixtape from Porno Galactica right here.)
Mill
Titus Andronicus w. Birth Rites, The Envy Corps / 9pm / $6
New Jersey's Titus Andronicus come to the Mill after making major waves with their Pitchfork-approved debut album The Airing of Grievances, which will be reissued by XL mighty soon.  The album's first 90 seconds probably tell you what you need to know about the live show: some muffled sad-bastard singing that gets interrupted by a huge "Fuck you!" that strikes up the band and sets your speakers on fire.  The sound is big and aggressive, and like Tilly, what happens on record is only the beginning of the story.  (Also like Tilly, this band as an Omaha connection, if only because the lead singer sounds a whole lot like Connor Oberst.  For real.) Should be a monster-sounding, super-drunken shit show.  Iowa's biggest band in the UK, the Envy Corps, will support, along with my favorite Iowa City band, Birth Rites.
Yacht Club
French Horn Rebellion, School Of Flyentology, Dadkids, Single Indian Tear, DJ Avant Garde / 8pm / $5
Just in case you didn't get your fill on Tuesday or Thursday, there's an extra special dance party going down at the Yacht Club tonight. School of Flyentologists Mikko and Alex host an evening featuring loads of acts, from the booty-shaking disk jockeying of the School of Fly and  Avant Garde to the trance/noise jamz of Single Indian Tear; expect lots of hybrid 'lectronica on this night.  Dadkids will be there, and, oh yeah, the non-local on the show, French Horn Rebellion.  Wear neon and yr shades.
Public Space ONE
Beati Paoli w. Olivia Rose Muzzy, Be Kind To Your Neighbor / 8pm / $5
For that all-ages DIY feel, Public Space One is always there for you. Des Moines rock crew Beati Paoli come in support of their latest album, which is garnering well-deserved attention even outside of their home state. Olivia Rose Muzzy, everyone's favorite string-playing songstress will be there, along with with Be Kind To Your Neighbor.  (For those of you familiar with PS1, the new renovations have also put the new booze policies into effect, so leave your PBR at home and sneak in a flask, Nalgene bottle, big cup of soda filled with Beam, etc.  Sorry, but no beer cans in the venue!)
Go forth, y'all, and we'll see you somewhere tonight.